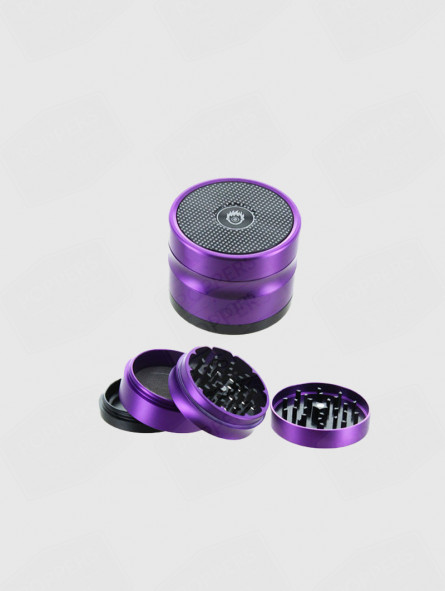  
Grinder Kush Borealis - Purple 63mm x6
 Last items in stock
6-Pack Grinders Borealis by Kush Bong in Purple
4 removable parts
With a sieve filter to collect the pollen
Purple grinder
Magnetic lid
Anodised aluminium
Diameter 63mm
Pack of 6 units
BEST SELLER
Properties of Kush's Purple Borealis Grinder 63 mm
The Borealis Grinder is a high-quality product made by Kush Bong, a French brand. It's one of the sturdiest models in our catalogue with:
Diameter: 63mm
Height: 46mm
Weight: 175g of anodised aluminium
This reference is purple and is also available in other colours.
The purple Borealis grinder has 4 removable parts and a collecting spatula. The lid is magnetised and has 25 diamond teeth inside. The lower part, also magnetised, has 23 similar teeth. Last but not least, the grinder has a collecting sifter and a storage compartment.
For this user, this is a comfortable and ultra-efficient easy grinding that is to be expected with such a product.