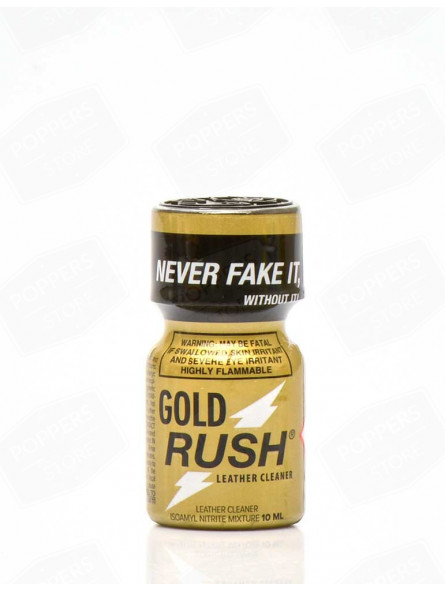  
Rush Gold 10ml x18
Pack of 18 Rush Gold 
Amyl Nitrite
Long and powerful effect
10 ml bottle
Safety cap
The "gold" version of Rush brand
Packed in 18 units
Description of Super Rush Gold 10 ml
The gold version of Rush: lasts and rises!
We sell Super Rush Black Label poppers in 18 units in a branded display case.
All our poppers are produced with authorized nitrites. 
Product information: Currently, depending on the production line, some bottles of this reference may contain two or three pellets, or none at all. Their absence does not affect the quality of the product.