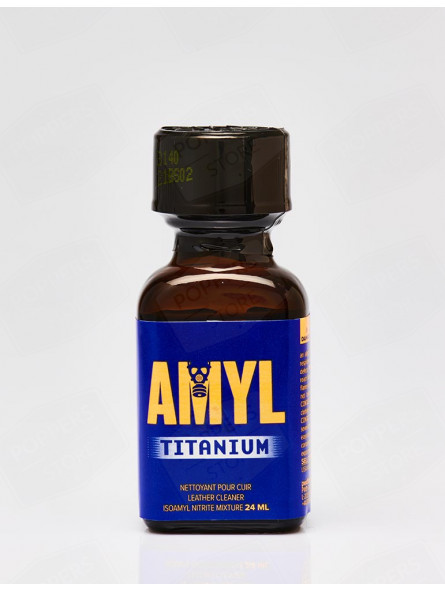  
Amyl Titanium Poppers 24ml x 20
Pack of 20 Amyl Titanium poppers
Fast, strong and long lasting effects
24 ml bottle
Amyl Nitrite
Packed in 20 bottles
Secure cap
Details of Amyl Titanium Poppers 24 ml
Amyl Titanium 24 ml is one of the most powerful poppers on the market. Based on amyl nitrite, it is a product reserved for the most experienced consumers. 
In 24 ml format, an effective, strong and long-lasting product.
This popper is sold in packs of 20 units.
All our poppers are produced with authorized nitrites. 
Data sheet
Strength

5

Composition

Amyl

Poppers content

24ml

CAS Number

(CAS 110-46-3) + (CAS 123-51-3)